Sagging & Leveling Testing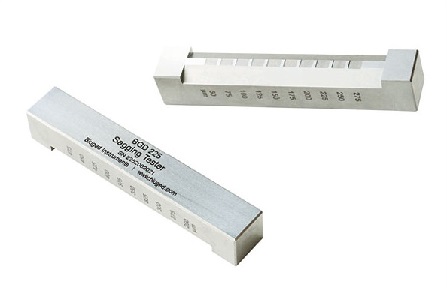 The BGD 225 Sagging Tester, compliant with ASTM D4400 and ASTM D3730, is also made of corrosion-resistant stainless steel. It has an application width of 75mm with 6mm per sagging thickness, and gaps are separated by a 1mm space for distinctive identification. These testers are applicable for determining the relative sag resistance of various paints, providing essential technical parameters for on-site paint application.
Our BGD 226 Leveling Tester is designed for assessing the relative leveling of liquid coating materials before curing in laboratory conditions. It adheres to ASTM D2801-1994 (BGD 226/1) and NYPC (BGD 226/2) standards. Constructed with stainless steel, it features a straight scraper with five pairs of notches of increasing depth, ranging from 100 to 1000μm (or 250 to 4000μm).