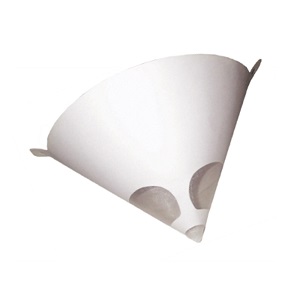 Paint strainers are suitable for use in combination with solvent- and water-based paints.
All paint strainers are packed in handy dispenser boxes. Each dispenser box contains either 250 or 100 strainers.
Minimum ordering quantity is 600 or 1000 pieces (4-6 dispenser boxes in 1 outer box) depending on the type of strainer.
Perfect nylon grid.
Accurate filtering.
| | | |
| --- | --- | --- |
|  NVZ0125 | 125 microns  | 4 x 250 p.  |
|  NVZ 0125600 | 125 microns | 6 x 100 p. |
|  NVZ 0190 | 190 microns | 4 x 250 p. |
|  NVZ 190600 | 190 microns | 6 x 100 p. |
|  NVZ 0226 | 226 microns | 4 x 250 p. |
|  NVZ 0280 | 280 microns | 4 x 250 p. |
|  NVZ 0400 | 400 microns | 4 x 250 p. |